Hanneke Niens, Hans de Wolf & Marten van Warmerdam
Van Diemenstraat 332 | 1013 CR Amsterdam

Company Website
Producers Hanneke Niens and Hans de Wolf have built an extensive network of co-producers, funds and financiers, and (co-)produced numerous features, tv series, shorts and documentaries. Vital to their approach is the close collaboration with writers and directors to develop intelligent, character-driven audience favourites (Soof 1 and Soof 2 €14 million box office The Netherlands, Ventoux) and accessible art-house films (Nena - Berlinale Generation Plus 2015, Beyond Sleep - opening film IFFR 2016, The Idol - TIFF 2016, Oscar representative for Palestine 2016).

The producers won national- and international awards with their films, including an Oscar® nomination for Twin Sisters, an Emmy and three times the Prix Europa: Selection of Awards. Their films were screened in official competition in a.o. Berlin, Locarno, Rotterdam, Toronto and San Sebastian.
Releases 2017:
Soof 2, sequel of the box office hit Soof 1 (7.650.000 box office in The Netherlands, still running in theatres)
Night of a 1000 Hours by Virgil Widrich, a Luxembourg-Austrian-Dutch co-production, starring Amira Casar, world premiere Busan IFF 2016, winner Audience Award
Craving, written by Esther Gerritsen and Saskia Diesing, directed by Saskia Diesing, winner of the Special Mention Jury Award for Nena, Berlinale 2015
CURRENT PROJECTS
The Beast in the Jungle
Status: In production. Sort: Feature length film, 90 minutes. Genre: Drama. Director: Clara van Gool (Emmy Award of Performing Arts for Enter Achilles). Screenwriter: Clara van Gool and Glyn Maxwell. Co-producer: Amour Fou – Luxembourg. Financers till date: Netherlands Film Fund, Netherlands Film Production Incentive, Luxembourg Film Fund, British Film Institute, public broadcaster NTR. Distributor Benelux: September Film.
Aim at market: international sales agent
Based on the novella The Beast in the Jungle by Henry James (1903) this film depicts the miraculous love story of John Marcher and May Bartram. Their duet around an ominous secret is captured in a style both physical and poetic. Set in the remote English countryside mansion Weatherend, the story stretches over a century, spiraling from the Jamesian late 19th century to the global present.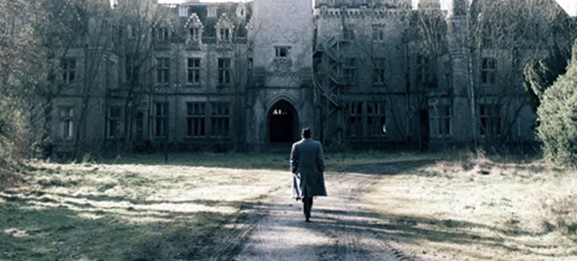 Craving
Status: completed. Release: 2017 Sort: Feature length film, 95 min. Genre: Black Comedy, Drama. Director: Saskia Diesing (Special Mention Jury Award Berlinale 2015, Golden Calf Award Best Director Netherlands Film Festival 2015 for Nena). Screenwriter: Saskia Diesing & Esther Gerritsen. Cast: Elise van 't Laar, Simone Kleinsma, Leopold Witte, Stefan de Walle, Margôt Ros. Financers: Netherlands Film Fund, Netherlands Film Production Incentive, Abraham Tuschinski Fund, Chios Investments. Distribution: September Film (Benelux). Sales agent: Media Luna New Film.
A black, comic family drama about good intentions, idiotic expectations and the unattainable craving for solidarity.

Coco is a chaotic young woman, who is embroiled in a hopeless affair with Hans, recently divorced and in his fifties. She has no idea what to do with her life. When she accidentally runs into her unworldly mother in the street, who tells her that she's seriously ill, Coco seizes this opportunity for a new purpose in life with both hands. So she moves in with her mother in order to care for her…